Preschool Payment
Preschool
Parent Handbook updated 12/14/21
Updated Covid Guidelines may 2022
The Preschool at Temple Beth Israel is dedicated to providing a safe, nurturing, respectful environment with an emphasis on the whole child - socially, emotionally, physically and cognitively. Each child is given the opportunity to thrive, grow and have fun, while developing their love for learning and building a foundation for success in kindergarten and beyond.
We take pride in giving your children ages 2-5 the best foundation for a successful, happy school life as well as the first steps toward a Jewish education. The joy of the holidays and Shabbat are celebrated through crafts, song, storytelling and cooking. Although we are a Jewish school we welcome children from all backgrounds.
Parents and caregivers are a vital part of preschool. We encourage families to share in their child's everyday experiences as well as in Temple festivities throughout the year. Parents and care givers take turns joining us on Fridays for Shabbat or sign up to be the Mystery Reader in our library program. Both the children AND the parents make life-long friends as they begin on this childhood journey together.
All our classrooms are air conditioned.
Accreditation
Our facility is registered with the N.Y. State Department of Education and Licensed by the N.Y.S. Office of Children and Family Services. We participate in NYS Quality Stars program and are currently waiting for our provisional rating.
Universal Pre-K
The Preschool at TBI is also a contracted Universal Pre-K provider for the Port Washington school district. Any child who resides in the Port school district and who is four years of age on or before December 1st, or otherwise eligible to attend kindergarten the following year, is eligible to participate in the UPK program. A child eligible for UPK may be entered in a lottery administered by the Port school district; if selected in this lottery, a portion of the child's tuition is subsidized by New York State.
What's STEAMing
STEAM a term initiated by the National Science Foundation, refers to an educational approach which integrates more than one of these disciplines: science, technology, engineering, art and math. While this may seem like lofty subject matter for preschool children, these areas are taught with an interdisciplinary approach that lets the children get their hands dirty so they can understand why they made what they made. Recently, our STEAM program received a grant to build and grow a vegetable garden.
With a dedicated STEAM Preschool teacher...
The 2's-(toddlers) explore their shapes. They listen to a shape song and draw lines, circles, squares and triangles. Often followed by a shape hunt, and building ramps and racing cars with different shapes.
The 3 and 4 (preschoolers) go on nature walks, learn to observe their surroundings with their eyes, ears and noses! They learn about mandalas and their use in nature. After collecting and sorting acorns, rocks, sticks, dirt and leaves, small groups and then individually create nature mandalas.
Other STEAM topics include: gravity, balance, mobiles and garden.
A Day in the Life of a TBI Preschooler
Table Top Activites
Outdoor Play
Snack
Center Time
Specials: (Movement, Yoga, Musc, STEAM, Library)
Storytime
Lunch
Outdoor Play
Dismissal
After School Enrichments/Pre and Post Childcare
We offer after school enrichment classes such as Yoga, Computer Tots, PAALS/GAALS(sports and movement classes), Karate, and Incredible Edibles. Some classes are taught by outside organizations and some by our own teaching staff. Our offerings change based on the interests of the children.
For parents who need an earlier start to the day, TBI also offers the family an early dropoff and late pickup during the school year.
"Our TBI experience has created long lasting friendships for myself and my children. The teachers provided my child with warmth and love, making our separation process easy. I sent all three of my children through the program and highly recommend it!" ....Pam K.
Health & Safety
Health and safety are a top priority. Our staff is dedicated to making sure that each child is safe and has lots of TLC should he or she become ill during the school day. Parents are called immediately upon illness.
We also believe in these health and safety principles:
Hand-washing is encouraged and enforced!
Toddler toys are washed and disinfected on a regular basis.
Fire drills are practiced and evacuation is as easy as walking out a classroom's back door or our main Preschool exit.
Only authorized adults are permitted to pick students up at the end of the day.
Our Preschool has one main entrance and visitors must be buzzed in. The school building is fitted with a sprinkler system and evacuation plans are in place for each classroom.
Food Allergies
TBI staff are skilled to handle all food allergies, including allergies to peanuts, tree nuts, milk and dairy products, eggs, and gluten. Our preschool is nut-free and extra care is taken when classrooms cook and bake. Our staff are CPR and EPIPEN trained and can provide immediate care in the event of an allerigic reaction.
Summer Camp
Sunshine, sandboxes, sprinklers and smiles are synonymous with TBI's summer program. Each summer, we pick a favorite author and base our activities, snacks and crafts on that author's books with each week being dedicated to a specific book. Our summer program also includes lots of playtime, storytime and music! Our summer staff is made up of teachers from our school year, thus providing continuity and a familiar face for the Fall.
All outdoor activities are located in shady spots to protect your child from the sun. We are vigilant about sunscreen and require parental permission to reapply throughtout the day.
For those children not quite ready to separate, we offer a partial separation program. The child and grownup participate in activities together for the majority of the day and then children go with their teachers to another activity such as sprinklers.
Preschool Parents' Association
Parents are often juggling the demands of work and family life, and our parent volunteers at TBI are a group of dedicated and involved parents committed to enriching the lives of our preschoolers. The Parents' Association acts as a liasion between parents and the school. The Preschool Parents' Association is supported and run by TBI preschool parents, under the guidance of our preschool Director. Each year, they run and fund a wide variety of events ranging from Fall Festival, People in Our Neighborhood, Truck Day as well as the Preschool Picnic and Thanksgiving Feast. Their major fundraiser is Ladies Night Out where current and former TBI moms get together for a night of food, drink and lots of conversation and celebration.
Whether you have a lot of time or just a little, you work outside the home or in the home, there is a place and need for you in our Parents Association.
Want To Learn More...Get Involved...Take a Tour? Reach Out To: Preschool Director, Diana Snaider at 767-1708 x7.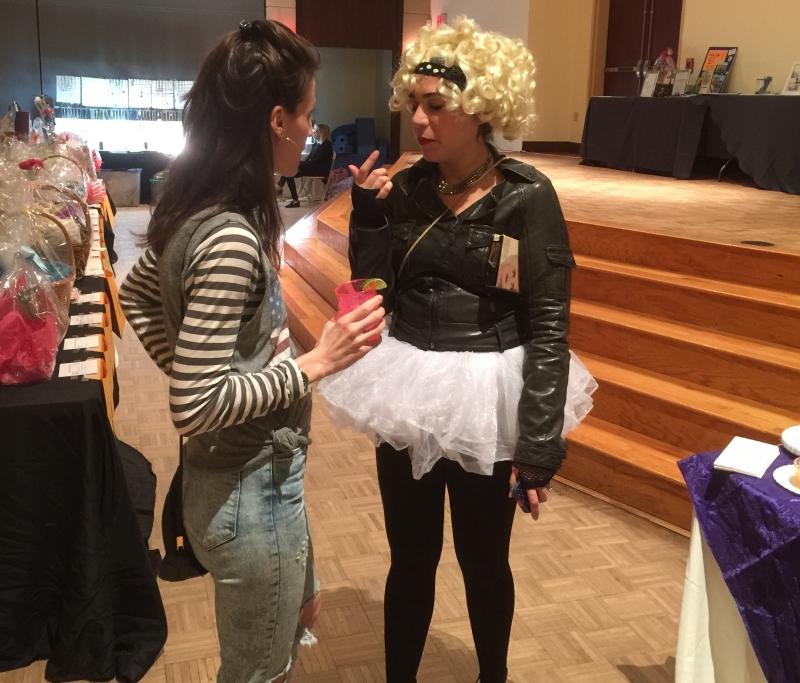 Resources:
Preschool Registration Form 2022-2023
Want To Learn More...Get Involved...Take A Tour? Reach Out To: Diana Snaider 516.767.1708, Ext. 17 Or preschool@tbiport.org
Thu, September 21 2023
6 Tishrei 5784
Upcoming Events
All Events
Friday

,

Sep

September

22

,

2023

Shabbat


Friday, Sep 22nd

9:15a

to

11:00a




4's 9:15-9:45 3's 9:45-10:15 Shabbat in sanctuary & challah in social hall

Friday

,

Sep

September

22

,

2023

Sisterhood Yoga


Friday, Sep 22nd

11:30a

to

1:30p




Saturday

,

Sep

September

23

,

2023

Shabbat Shuva
Shabbat, Sep 23rd (All day)


Shabbat that falls between Rosh Hashanah and Yom Kippur (Shabbat of Returning) http://hebcal.com/h/shabbat-shuva

Saturday

,

Sep

September

23

,

2023

Ava Wand Bat Mitzvah


Shabbat, Sep 23rd

9:30a

to

12:30p




Sunday

,

Sep

September

24

,

2023

Erev Yom Kippur
Sunday, Sep 24th (All day)


Day of Atonement http://hebcal.com/h/yom-kippur
Thu, September 21 2023 6 Tishrei 5784