Youth and Teens
Youth and Teens
Youth Group
What can be more fun than Bubble Soccer on a Sunday afternoon? Temple Beth Israel offers a monthly youth group: Kadima (Grades 6-8) and Macabee (Grades 3-5). Under the direction of Spencer Shiff (welcomed new addition to the TBI Religious school-Kitah Hei), he creates a high energy and interactive program that celebrates Jewish values and learning. Children in these groups build friendships and strength their Jewish identity through fun and social group experiences.
Teens & Poverty Slam & Beth Rock
Our teen centric activities range from joining our local USY Chapter Beth Rock to participating in our Poverty Slam project to attending informal programs with Rabbi Mike.
Beth Rock combines the youth of Shelter Rock Jewish Center, Temple Beth Sholom and Temple Beth Israel into one chapter. Our Chapter has worked and has coordinated a number of special programs such as a successful USY Yom Haatzmaut program and USY Regional convention. Beth Rock teens enjoy planning social nights, temple sleepovers and community service projects. Our teens have a opportunity to develop leadership skills and participate in Regional level activities.
What is Poverty Slam? Over two years ago a group of TBI teens won a New York-wide grant competition, sponsored by the UJA-Federation. Under its Poverty SLAMprogram, the UJA-Federation challenged New York teens to come up with a project which would raise money for, and awareness about, Jewish New Yorkers in need. For their project, Make Ever Step Count, the TBI teens came in first place and received a $5,000 grant.
Since the project's inception the TBI Poverty Slam project has donated over $13,000 to a kosher food pantry and soup kitchen.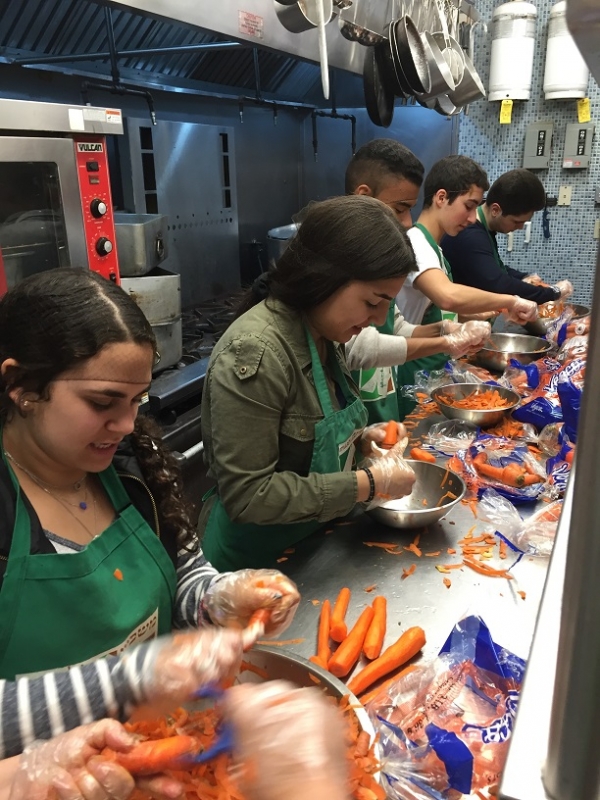 Rabbi Mike encourages our teens to stay connected, whether it is informal talks in and around the synagogue or a organized trip to see the Israeli film, On the Map or a special presentation to teens by former Knessnet member, Ruth Calderon.
Wed, May 25 2022
24 Iyyar 5782
Wed, May 25 2022 24 Iyyar 5782